What Is The Best Way To Travel From Boston to NYC?
Unsure about the best way to travel from Boston to NYC? Then this article for you. We will discuss the best and most efficient way for someone to hop from bean town to the big apple. There are differing schools of thought as to what the best way is to get from Boston to New York. Some will swear that taking the bus is the best way. Others scoff at the idea of taking a bus, and promote taking the train instead. Both have its pros and cons. Let's discuss these pros and cons below.
Bus from Boston to NYC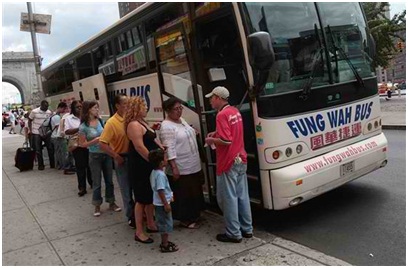 The Chinese Bus is the cheapest way to get from Boston to New York. These buses are actually different bus companies that ply routes between Boston China Town and New York China Town. The Chinese Bus is the best option for travelers on a tight budget. These buses' travel time is more or less similar when driving. There are other bus companies you can choose from (there's Mega Bus and Bolt Bus) but the Chinese Bus seems to be the most popular. On the negative side, it can get quite scary taking these buses. But if you can stand the risk then the Chinese Bus is your mode of transportation of choice.
Train from Boston to NYC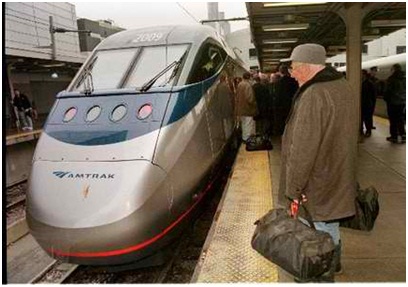 Amtrak's Acela Express is the fastest way to get from Boston to New York (these trains can go up to 150 mph). By taking the Acela you bypass the traffic on the highways of Boston and New York. The train is the perfect way to travel if you happen to be traveling during rush hour. The Acela also gives you a view of NYC. You'll get perfect views of the Manhattan skyline as you enter New York. And you can actually get cheaper rates (up to 25% off) if you book 2 weeks in advance. Train travel is quite safe and super fast, but costlier.
Traveling in Luxury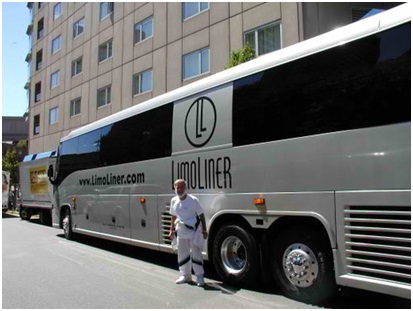 You can lounge in luxury when traveling from Boston to New York by taking the LimoLiner. This bus is packed with amenities that make land travel much more comfortable and enjoyable( making it very expensive). The LimoLiner is also quite fast, taking around four and a half hours to travel from Boston to New York City. LimoLiner provides passengers with gourmet food, high speed wifi, a flat screen TV, and reclining seats with leather upholstery. You'll truly be travelling luxuriously when you're riding the LimoLiner.
The three choices above give you the pros and cons so that you can hopefully come up with your decision as to which is the best way to travel from Boston to NYC. If you are up for the adventure (or short on cash), then take the bus. If you're looking to get to New York fast then the Acela Express is your best choice. And if you have money to spend then take the most luxurious means of transportationand travel via the LimoLiner.