Instagram Can Get you a Free Stay at a Lucrative Hotel
Everybody knows what Instagram is, and what it can do for your business. When i go traveling, i always use Instagram to share my experiences, and to show my close circles the world through my eyes. Little did i know that my Instagram account can grant me a free one night stay at a very lucrative hotel! Here is the deal – the 1888 Hotel has launched a cool promotion that shakes things up in the hoteliery world. Turns out, that if you have an Instagram account with more than 10,000 followers, you can one night at the 1888 for free!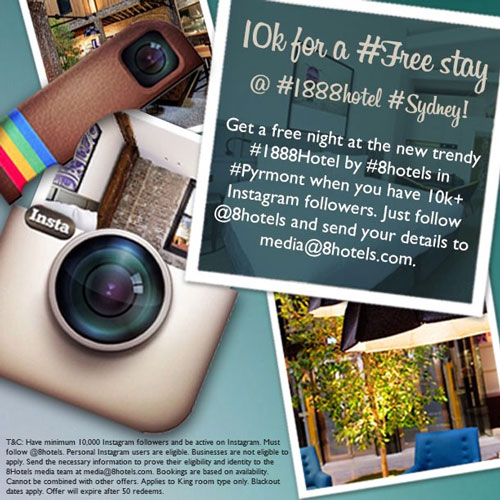 This promotions stirred up hype in the recently weeks and will probably start a new trend. Think about it – you wouldn't have known that the 1888 hotel even existed if it wasn't for their promotion. Now, travelers might even take a detour just to say: Hey, i stayed at a luxurious place for free just because i have followers on my Instagram account! Integrating socials leads from Instagram, Facebook, Twitter and the likes are always a good idea for a business. Think about how many people will drop by the Hotel, and take pictures and hype the place up!
About the 1888 Hotel
The hotel itself is located in Pyrmont, Sydney. A regular room costs roughly $150 for a night, and it can range up to $400 for the suites. The hotel itself is of the utmost quality, and is designed superbly with Photo sharing properties in mind. If you are not convinced just yet, take a look at this picture: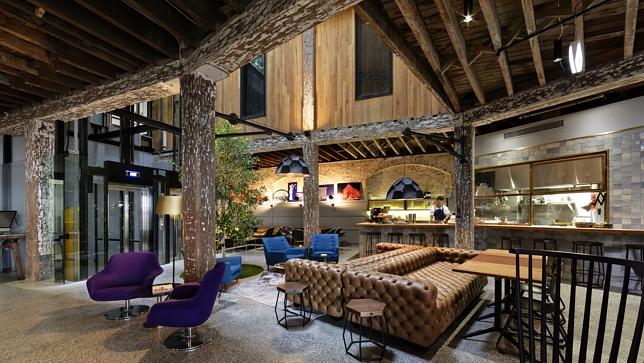 Yes, to answer your next question, i did stay the the 1888 for a night. In fact, i stayed for 3 nights, because it was so damn good. If you are looking to travel to Australia, then you are most likely, and definitely should visit Sydney as well. It only makes sense that you stop by the 1888 if you happen to have an active Instagram account and a bunch of people who think you are interesting, god knows why. If you happen to visit Sydney, definitely check out the best restaurants in Sydney. You're welcome!