Your Choice: Japan or Korea Travel
Let's say you were given the opportunity to choose between Japan or Korea to travel, which country would you choose? It may really be difficult to make a choice since both have impressive tourist spots, accommodating and friendly peoples, and an endearing culture that radiates warmth and hospitality in both cases.
In any case, let this guide help you make the right choice. It will definitely be worth the time and energy you spend to make sure that you won't regret your decision later on. Hopefully it will help you decide which one is your choice: Japan or Korea travel?
Traveling to Japan? Here are some things you should make sure to experience while you're there.
Watch a sumo wrestling tournament.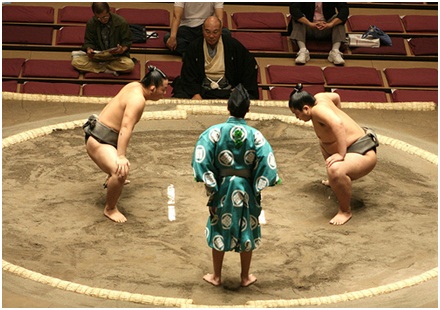 The national sport of Japan, it is said to be ritualistic, strategic and traditional Japanese martial art. Get engrossed in the competition and you'll surely find yourself getting more interested in learning the game.
Ride the bullet train. Only in Japan will you get to ride a train that goes up to 186 mph. It's definitely an exclusive top-notch involvement that should not be missed.
Climb Mount Fuji. There's only one Mt. Fuji, so it is advisable to include this in your "to-do list". It is said to be a "doable" climb, and proof of this is that an estimated 200,000 people climb Mt. Fuji every year, 30% of whom are foreigners.
Visit temples, shrines, parks and gardens. Ueno park, Meiji Shrine, Himeji Castle, Imperial Palace grounds, and Koishikawa Korakuen Garden are just some of the more popular tourist attractions frequented by tourists in Japan.
Drop by Akibahara for Gadget Lovers and Techies. If you are a junkie for the latest technology, then this is where you should be. You'll definitely find the latest gadgets here at very low prices.
For your North Korea travel, make certain to keep this list handy.
Visit Ancient Royal Mausoleums.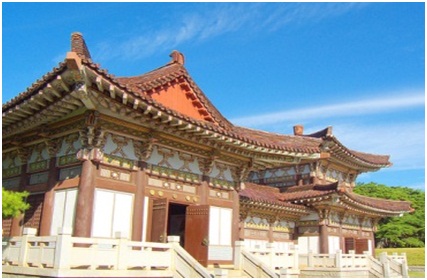 Dangun Mausoleum is one of them and is said to be a pyramid which could be about 5000 years old.
Check out Ancient Fortifications. Explore the ancient forts around Pyongyang which are said to be surrounded by walls going for several kilometers.
Natural Wonders. There are many waterfalls, caves and caverns said to give North Korea its own flock of tourists year after year. Some of these are: Kuryong Falls, Ryongyon Falls, Songam Caves and Ryongmun Cavern.

Kumsusan

Palace of the Sun. This is also known as Kim

Il

-Sung Mausoleum, located in the city of Pyongyang.
Visit the Arch of Triumph. This arch is said to be commemorative of the Korean resistance to Japan from the period 1925 to 1945, and is said to be the world's tallest triumphal arch.
If you think South Korea travel would be better for you, here's a list of important places to consider on your next trip.
Cross the border. The Demilitarized Zone (DMZ) in South Korea has a town where one building is said to be situated in between the North and South Korean border. When inside the building, you can actually go and step on the North Korean side and have your picture taken, just to have proof that you were able to "cross the border".
Stay in a Temple. If you want to learn more about the Buddhist culture or just try to see what kind of life a monk lives, then you can try this. It's not for everybody, but who can dispute what an estimated 100,000 people do yearly now?
Ride a Cable Car. It's not always that you get to see and ride a cable car, so if you're given this chance, why not? The excellent view from the Namsan Mountain is also said to be exquisite.
Have a Cherry Blossom Overload.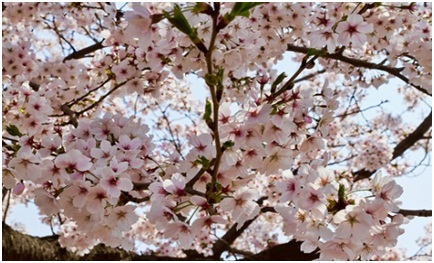 Flowering of Cherry Blossoms is said to be a much-awaited annual event. Check for weather conditions since schedules may be moved if you plan to travel.
Visit Jeju-do. This island is said to be a very popular tourist attraction and honeymoon destination due largely to its natural appeal which were created by volcanic eruptions.
Food Choices:
Both Korean and Japanese love to eat. Proof of this is the proliferation of street food stalls in both locations. There are a lot of food options to choose from, but generally, Korean food is still cheaper compared to Japanese.
Korean restaurants serve food that's usually very inexpensive. When in Korea, don't judge the restaurant by its looks. How the food tastes will still be the ultimate test of whether the price is worth it or not. Examples of Korean food that you should let your senses savor are: Kimchi, Bibimbap, Kimbap, Udon and Jjambbong.
In contrast, Japanese cuisine comes with a price that's more costly, yet reasonable. You can check out sushi-conveyor establishments to find low-cost meals. Stand-and-eat noodle shops and curry houses will also offer other budget meals. The key thing to remember when traveling to Japan, just stick to your budget and you'll be fine.
So there. Japan or Korea travel, have you made your choice yet?